Haotian Lin is a PhD supervisor, the winner of Outstanding Youth Science Foundation, the chief scientist of National Key R&D Program of China, the "Youth Pearl River Scholar" of Universities and Colleges of Guangdong Province, and the leader of technology innovation of "special support plan" of Guangdong Province. Prof. Lin also serves as the director of Department of Artificial Intelligence and Big Data of Zhongshan Ophthalmic Center of Sun Yat-Sen University, the deputy director of the Intelligent Medical Committee of the Chinese Artificial Intelligence Society, the young member of the Ophthalmology Academy of Chinese Medical Association, the director of the Translational Medicine of Guangdong Province, and in the editorial board of several international SCI journals. Prof. Lin is active in clinical practice as well as academic activity. He has published more than 60 SCI papers as the first and corresponding authors in the top international journals like "Nature", "Science", "Lancet", "BMJ", and "PLoS Med" in the past five years. Among them, a new cataract therapy successfully applied in clinical was published (Nature 2016), and was named as one of the "eight breakthroughs in life medicine in 2016" by Nature Medicine. He built the first cloud platform of intelligent diagnosis and treatment of cataract in the world (Nat. Biomed. Eng. 2017, cover paper), and is the creator of the world's first intelligently ophthalmic clinic in Guangzhou, which was selected as one of "the 11 major AI events affecting the global medical community" by IEEE Spectrum and was the only selected one completed by a Chinese team.
Yizhi Liu is Professor and President of Zhongshan Ophthalmic Center, Chief of National 973 Programs. Dr. Liu is the Standing Committee of Asia-Pacific Academy of Ophthalmology Congress (APAO), Vice Chairman of Chinese Ophthalmological Society, Vice Leader of Cataract and Artificial Lens Group, Chinese Ophthalmological Society, Vice Chairman of Guangdong Medical Association, Chairman of Guangdong Ophthalmological Society. Dr. Liu also serves as co-Editor-in-Chief of the journal Molecular Vision, and Deputy Editor-in-Chief of Current Molecular Medicine. Having been working in medical treatment, education, research of ophthalmology and blindness prevention for more than 30 years, he is one of the experts who carried out and promoted minimally invasive cataract surgeries in China. Currently, Dr. Liu is participating in several key research projects supported by National Key Research Plan, Key Program of National Natural Science Fund and Key International Cooperation Program of National Natural Science Fund etc.. He has authored more than 60 papers published in journals like NEJM, Nature, Science, BMJ, PNAS etc. Dr. Liu received Arthur Lim Award of APAO in 2014.
Tarek Mamoun, MD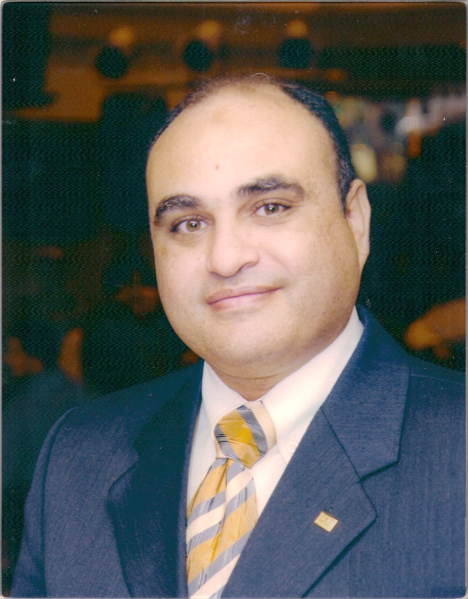 Dr. Tarek Mamoun is the Professor of Ophthalmology, Ain Shams University since 2008 and scientific program organizer of the Ophthalmology Department, Ain Shams University. His subspecialties are Medical & Surgical Retina. He received doctor degree in Ophthalmology, Ain Shams University, Egypt in 1997. He serves as General Secretary of the AACO since 2010 till now. And he has organized and delivered lectures, courses and workshops on investigative ophthalmology both domestically and internationally. He has published over 25 scientific papers (both nationally and internationally) and is the author of the "Ophthalmology up to date" for undergraduates. In addition, he issued CD surgical atlas of Ophthalmology and established the website "eyescure.com" which is considered as the most patient educative website in Arabic and English languages.
---
Tharwat H. Mokbel, MD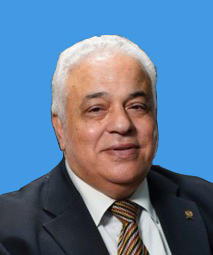 Tharwat H. Mokbel is Professor of Ophthalmology and Faculty of Medicine, Mansoura University. He serves as the Vice President of Afro-Asian Council of Ophthalmology (AACO), Member of the Egyptian Ophthalmological Society (EOS) Board, Member of the The Egyptian Society for the Glaucoma (ESG) Board and Member of the Egyptian Ophthalmology Promotion Board.
---
Mervat S Mourad, MD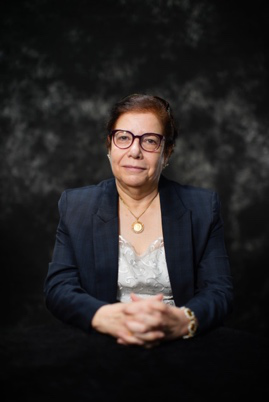 Mervat S Mourad is the Professor of ophthalmology, Ain Shams University -Cairo –Egypt and the honorary fellow of International Council of Ophthalmology FICO. She serves as the Editor in Chief of the Journal of the Egyptian Ophthalmological Society 2003-2012 and from 2016 till now,Member of the Egyptian Universities Promotion committee 2007 till now, Vise President of The Egyptian Society of Cataract and Refractive Surgery 2010 till now, President of the Egypt Chapter of WIO 2012-2016, President of The Egyptian Ophthalmological Society 2012-2014 and Elected EOS Board member 2003 till now

---
Ma Guolin, M.D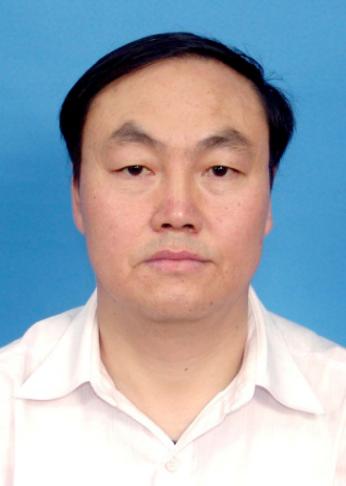 Chief physician of China-Japan Friendship Hospital, Professor of Medical Department of Peking University, Doctoral Supervisor of Peking Union Medical College. He was appointed deputy director of Shanxi Provincial Health and Family Planning Commission and deputy director of Ankang Municipal Health and Family Planning Bureau. He presided over 4 national projects (2 by the fund committee and 2 by the ministry of science and technology) and won 1 first prize at the provincial and ministerial level. He published more than 80 papers in which the 35 papers were finished in the last 5 years and the 25 papers were Included by SCI. He is good at medical imaging diagnosis mainly about head and neck, nerve system and mental diseases. His main research fields focus on functional magnetic resonance imaging and basic and clinical application of low radiation dose of CT. He is the part-time member of Society of Radiology Medicine and Protection in Chinese Medical Association, member of Magnetic Resonance Committee of Radiology Society of Chinese Medical Association, Vice-Chairman/Standing Committee of the Committee on CT Engineering Technology/CT Application of China Medical Equipment Association, Standing Committee of Imaging Branch of China Medical Rescue Association, and member of the Medical artificial Intelligence Branch of the Chinese Biomedical Engineering Society, etc. Furthermore, he is a member of the special expert group on key R&D projects of the Ministry of Science and Technology and an expert of Correspondence Reviews and Conference Reviews for the National Natural Science Foundation of China. He is an honorary editor-in-chief of International Journal of Radiology Medicine and member of the editorial board of National Medical Journal of China, Chinese Journal of Radiology Medicine and Protection, and Chinese Journal of CT and MRI. He edited two medical monographs, translated one medical monograph, and participated in three medical monographs. He is currently tutoring Master and doctoral students come from the Medical Department of Peking University and Peking Union Medical College.
---
Sundaram Natarajan, Dr, FAICO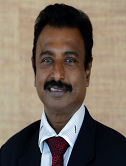 Prof Dr S Natarajan is Chairman and Managing Director of Aditya Jyot Eye Hospital, Managing Trustee, Aditya Jyot Foundation for Twinkling Little Eyes. He is also President of All India Ophthalmological Society. Dr Natarajan is specializing in vitreous, retina and macular surgery. He also is the Fellow of All India Collegium of Ophthalmoogy (FAICO) – Retina. He is Professor of Ophthalmology at Maharashtra University of Health Sciences and Member of National Board of Examination, India. Sundaram Natarajan is an Indian ophthalmologist from Maharashtra state of India. In 2002, he started a free clinic in Dharavi, which is the largest slum area in Mumbai, and treated more than 8000 people. He has also held free camps in various other suburbs of Mumbai like Mankhurd and Govandi, treating the economically poor. In 2013, he was awarded with Padma Shri, India's fourth highest civilian honour. In 2016, he also held camp in Kashmir region to operate and cure the victims of pellet gun firings. As of January 2019, he heads the Aditya Jyot Eye Hospital, Wadala, Mumba.
---
Yu Qiao, PhD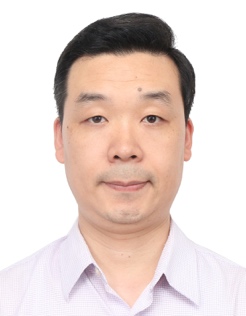 Yu Qiao is a professor with the Shenzhen Institutes of Advanced Technology (SIAT), the Chinese Academy of Science, and the director of Institute of Advanced Computing and Digital Engineering. His research interests include computer vision, deep learning, and robots. He has published more than 170 papers in international journals and conferences, including IEEE T-PAMI, IJCV, IEEE T-IP, IEEE T-SP, CVPR, ICCV, AAAI, ECCV. He received Jiaxi Lv young research award from Chinese academy of sciences. He is a senior member of IEEE, and a youth science and technology innovation leader of MOST (Ministry of Science and Technology). His group achieved the first runner-up at the ImageNet Large Scale Visual Recognition Challenge 2015 in scene recognition, and the winner at the ActivityNet Large Scale Activity Recognition Challenge 2016 in video classification. His group also achieved top places in wide international vision challenges such as ChaLearn, LSun, THUMOUS. He served as the program chair of IEEE IICIST 2014.
---

Xinghuai Sun,MD PhD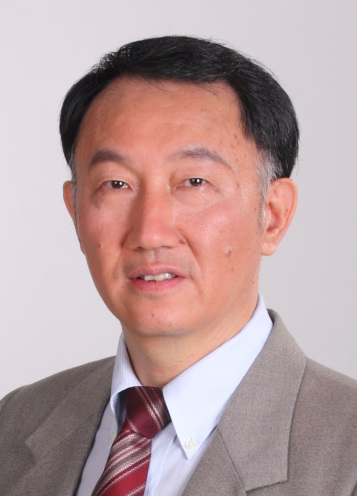 Dr.Xinghuai Sun serves in Eye & ENT Hospital since 1984 graduated from Shanghai Medical University and focus on glaucoma clinical and research work. He received his PhD from Shanghai Medical University in 1990. He is the Chairman and Professor of Department of Ophthalmology & Vision Science of Shanghai Medical College, Fudan University, China, PI of State Key Laboratory of Medical Neurobiology, Institutes of Brain Science of Fudan University, China and the Director, Key Laboratory of Myopia, China Ministry of Health. He is elected as President (Mar.2017-), Ophthalmology & Vision Science Committee of Chinese Research Hospital Association, President-elect (Oct. 2016-), Chinese Ophthalmology Society Vice President (Sept. 2005-), Eye Doctor Association of China and Fellow (Feb.2018-), Academy of Asia-Pacific Professors of Ophthalmology. He also holds eight scientific projects as PI from China national or ministerial research funding in the last 5 years. Dr. Sun has authored more than 130 papers published in professional journals including IOVS, Ophthalmology, Progress in Retinal and Eye Research, ACS Applied Materials & Interfaces, Journal of Neuroscience, Current Biology, and Nature Genetics. He was awarded with Second prize of National Science and Technology Progress Award(2016, China), Golden Apple Award presented by the Chinese-American Ophthalmological Society for Distinguished in Ophthalmic Education(2016), The Elite of Shanghai Science and Technology (2015), Outstanding Contributions of Young and Middle-aged Experts of NHFPC (2015), Award for Excellent Ophthalmologist in China (2015), Outstanding Award of Chinese Ophthalmology Society (2014) and Asia-Pacific Academy of Ophthalmology Distinguished Service Award (2009).
---
Kwok-Fai So, PhD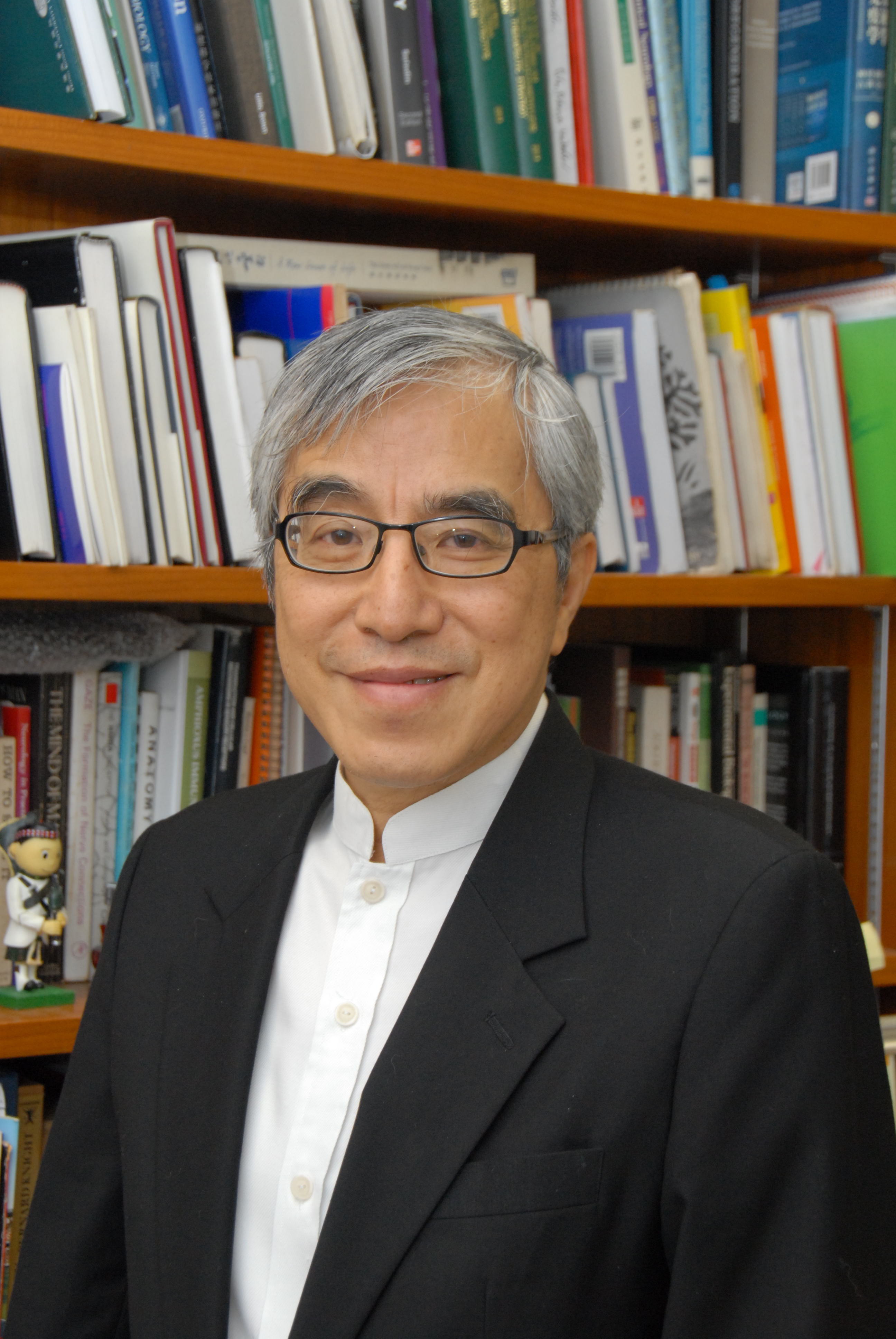 Prof Kwok-So is Director of GHM Institute of CNS Regeneration at Jinan University, Guangzhou, China; Chair of Anatomy in the State Key Laboratory of Brain and Cognitive Sciences, and the Department of Ophthalmology Jessie Ho Professor in Neuroscience, The University of Hong Kong; member of the Chinese Academy of Sciences, member of the Advisory Committee, Ministry of Education/ 2011 Program, member of Biolgical and Medicine Council/ Ministry of Education, member of Consultative Committee/ the national 973 Program/ major national research funding program in China,Director of China Spinal Cord Injury Network, Co-Chairman of the Board of Director of the ChinaSCINet, and Editor-in-Chief of Neural Regeneration Research. He received PhD degree from MIT. He is one of the pioneers in the field of axonal regeneration in visual system. He was the first to show lengthy regeneration of retinal ganglion cells in adult mammals with peripheral nerve graft. He is currently using multiple approaches to promote axonal regeneration in the optic nerve and spinal cord. His team identifies neuroprotective and regenerative factors including: exercise, wolfberry, trophic factors, peptide nanofiber scaffold, and environmental manipulation. He obtained the Natural Science Award of the National Natural Science Foundation of China in 1995. He was elected Member of the Chinese Academy of Sciences in 1999 and was elected US National Academy of Invention Fellow in 2015 and elected a member of DABI in 2017. He is the author and co-author of over 440+ publications, co-inventors of 28 patents.

---

Dalal Shawky, MD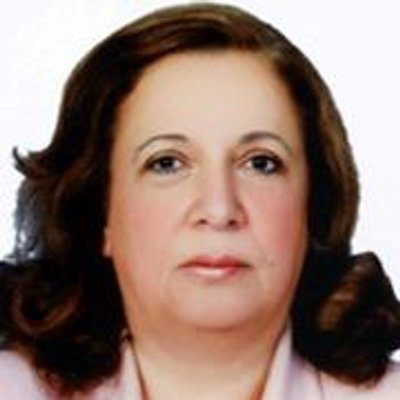 Professor of Ophthalmology, President of the Egyptian Ophthalmological Society. Ex Head of the Department of Ophthalmology, Faculty of Medicine, Alexandria University , Egypt. Member of the Egyptian Group of Pediatric Eye Surgeons (EGPES); Member of International Strabismological Association (ISA); Member of Middle East Africa Council of Ophthalmology (MEACO); supervised many master and doctor theses, active participation and course instructor in many international congresses in ESA , ISA , ICO and others.
---
Jay M. Stewart, MD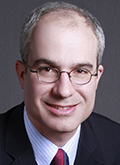 Dr. Jay Stewart is Professor of Ophthalmology at the University of California, San Francisco (UCSF) and Chief of Ophthalmology at Zuckerberg San Francisco General Hospital and Trauma Center. Dr. Stewart is a vitreoretinal specialist whose expertise includes complex vitreoretinal surgery and the care of conditions such as age-related macular degeneration, diabetic retinopathy, ocular trauma, retinal detachment, retinal vascular diseases and uveitis. Dr. Stewart earned his medical degree at Harvard Medical School and completed residency in ophthalmology at UCSF and fellowship training in vitreoretinal diseases and surgery at the Doheny Eye Institute at the University of Southern California. In his research, Dr. Stewart studies diabetic retinopathy, age-related macular degeneration, drug delivery to the eye and the permeability and biomechanics of eye tissues. He has authored over 90 peer-reviewed publications in ophthalmology as well as numerous book chapters. He is a member of the American Academy of Ophthalmology, American Society of Retina Specialists and the Retina Society.
(
from Google)
---
William Summerskill, MD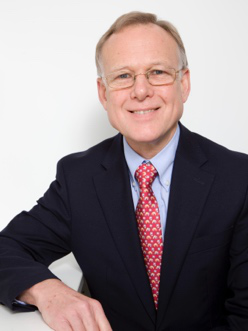 Bill (William) Summerskill joined The Lancet in 2004 and was a senior executive editor when he retired in 2019. He now limits his work to academic visits in Asia. At The Lancet, he oversaw the research content and was involved in all aspects of publication, from peer-review to writing editorials. His special interest is health in China. In 2010, he helped to establish The Lancet's Asia office in Beijing and he still visits the country regularly to support researchers and collaborate on projects to inform health care and policy. Dr Summerskill has degrees in English literature, medicine, and evidence-based health care from the Universities of Princeton, London, and Oxford, respectively. His clinical background is in primary care, during which time he was affiliated with the University of Bristol, UK. He is a former senior fellow of the Oxford Centre for Evidence-based Medicine and has worked with various groups including CONSORT, Cochrane Collaboration, US Food and Drug Administration, UK Medical Research Council, SPIRIT, STARD, and WHO to improve the quality of research design, reporting, and implementation. Bill was awarded the Richard Yu medal from The Chinese University of Hong Kong and is an honorary professor at Peking University People's Hospital.

---

Rupa Sarkar, PhD

Rupa is the founding Editor-in-Chief of The Lancet Digital Health since December 2018. Rupa obtained her PhD from Imperial College London, where she investigated the role of microRNAs and RNA splicing in human stem cell differentiation under the guidance of Dr Nick Dibb and Prof Robert Winston. After her postdoctoral research in embryonic development and disease at theAlbert Einstein College of Medicine, Rupa joined Nature Research as an Associate Editor at Nature Protocols. She then progressed to Senior Editor at Genome Biology leading the disease genomics area of the journal. Prior to her appointment at The Lancet Digital Health, Rupa was the Chief Editor of Nature Protocols, leading the journal's editorial team from November 2017.Her interests span all interdisciplinary areas of digital health, with a particular interest in genomics and machine learning in clinical applications.
---

Louis Sze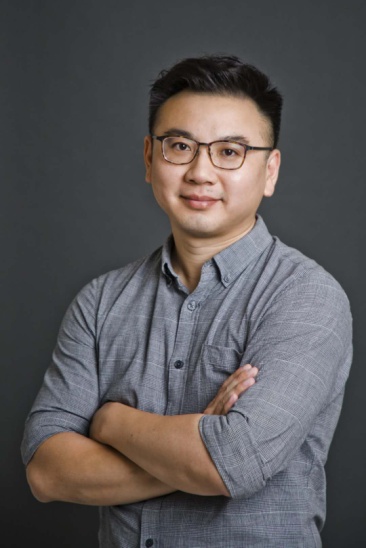 Is an entrepreneur and research engineer known for applying advanced engineering technology in different healthcare industry, develop unique design and workflow for customizing prosthetics products and surgical devices. Now, he works as a chief technology officer in the first medical 3D printing service and application Consultation Company in Hong Kong and he is specialized in reconstructive surgery modelling, customized surgical device, rehabilitation wearable device, and integration of AI and AR/VR applications
---
Daniel Ting, MD PhD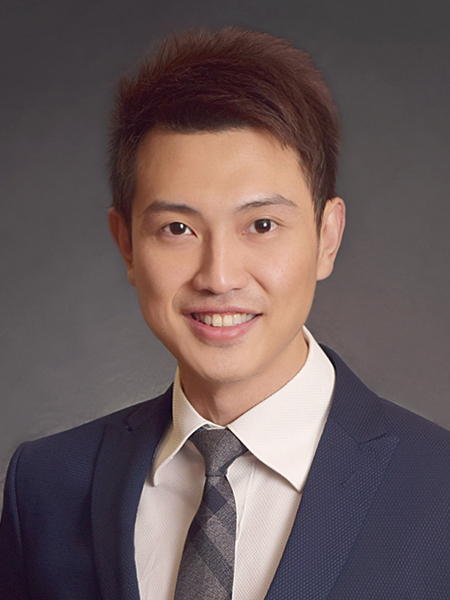 Dr Daniel Ting is currently the Assistant Professor in Ophthalmology with Duke-NUS Medical School Singapore and the consultant in the Singapore National Eye Center. In 2017, he was selected as the US-ASEAN Fulbright Scholar, representing Singapore to visit Johns Hopkins University (JHU) School of Medicine and Applied Physics Laboratory to evaluate the use of artificial intelligence, big data analytics and telemedicine in the field of Ophthalmology. To date, he has published close to 80 peer-reviewed papers, book chapters and educational articles, including 20 AI articles published in JAMA, Nature Medicine, Nature Biomedical Engineering, IAAI, MICCAI and ACCV; and also diabetic retinopathy (DR), age-related macular degeneration (AMD) and choroidal imaging papers in Lancet, Ophthalmology, JAMA Ophthalmology, American Journal of Ophthalmology and Nature Scientific Report. The DR published papers ranged from novel screening techniques, epidemiology, screening practices, reviews and commentaries on clinical trials. He has also received approximately 1.5 Million USD as the principal investigator and 25 Million USD as co-investigator/collaborator research funding for his AI and DR research work. Together with a few co-inventors, he has filed the provisional patent for the AI system in detecting retinal diseases and co-founded a spin-off company.
He serves as the section editor for AI and retina in British Journal of Ophthalmology, and also a regular reviewer in major medical journals, including JAMA, Nature Medicine, Nature Communication, Nature Biomedical Engineering, Diabetes Medicine, Ophthalmology, JAMA Ophthalmology, American Journal of Ophthalmology, Retina and IOVS. For his AI work, he has been awarded the highly prestigious Macula Society Evangelos Gragoudas Award (2019), SingHealth Distinguished Young Researcher Award (2018), Asia-Pacific Academy of Ophthalmology (APAO) Young Ophthalmologist's Award (2018), the Asia-Pacific Tele-Ophthalmology Society (APTOS) Young Innovator Award (2017) and Singapore General Hospital Young Investigator Award (2017). He was also the finalist of 2018 Singapore Young Scientist Award and 2018 Asia-Pacific Economy Corporation (APEC) Science Prize for Innovation, Research and Education (ASPIRE), an award given to the scientists under 40 across all domains in science, technology and education. He has been a regular invited speaker, abstract reviewer, chair and course organizer for AI Ophthalmology in ARVO, APTOS, APVRS and APAO.
Academically, he graduated as the Valedictorian of SingHealth Residency in 2016 (across all specialties) for maintaining 1st ranking nationally in the US OKAP (International) exam for 3 consecutive years, winning the prestigious UK FRCOphth McCartney Prize and a total of 9 outstanding awards during his residency period. He is married with one boy, and also an avid basketball player who represents the Singapore Medical Association team to play in the annual inter-professional games.
---
Jiantao Wang, MD PhD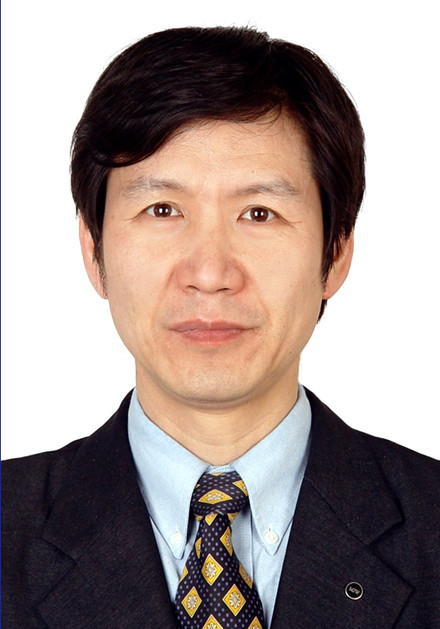 Jiantao Wang is Professor of Ophthalmology, Director of Shenzhen Eye Hospital. Member of Glaucoma Section, Chinese Ophthalmological Society, Second-check Expert of Natural Science Foundation, China. Evaluation Expert of Ministry of Education, China. Committeeman of Ophthalmology Branch of Chinese Physician Association, Member of the Standing Committee of the Ophthalmology Branch of China Research Hospital Association, Standing Committeeman of the Ophthalmology Branch of Chinese Health Information Association and Editor of the Chinese Journal of Ophthalmology. Professor Wang received his PhD degrees in Zhongshan Ophthalmic Center of Sun Yat-sen University, China, and as a fellow at the Doheny Eye Institute of the University of Southern California, USA for 2 years.Professor Wang has presided the reseach projects as National Natural Science Fund (2 projects), Key Project of Science and Technology Supporting Plan of Tianjing; Key Subjects of Tianjin Medical University, China, etc. He has published more than 60 articles . His research interest relates glaucoma and visual prosthesis.
---

Ningli Wang, MD PhD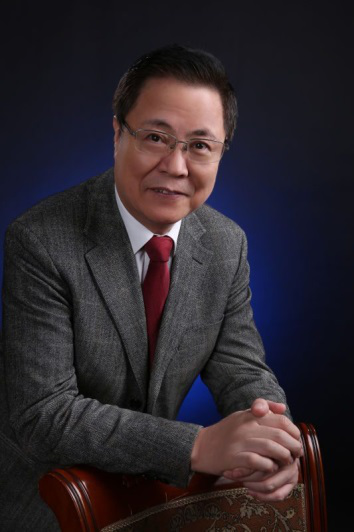 Prof. Wang Ningli serves as the Director of Beijing Tongren Eye Center, Dean of School of Ophthalmology, Capital Medical University, Head of National Committee for the Prevention of Blindness, President of Asia-Pacific Academy of Ophthalmology (APAO), President of Chinese Ophthalmologist Association, President of Chinese Society of Public Health Ophthalmology, Chair LXXIV of Academia Ophthalmologica Internationalis, Council Member of World Glaucoma Association, Board Member of Asia-Pacific Glaucoma Society, Emeritus Group Member of International Council of Ophthalmology. He has engaged in clinical and scientific research in ophthalmology for 36 years, and performed more than 20,000 surgeries. He currently serves as a consultant expert in Central Health Care Committee. The main areas of his works are: the pathogenesis and diagnosis and treatment of glaucoma. He is the Director of Beijing Tongren Eye Center (Key Discipline of the Ministry of Education and Clinical Key Specialty of National Health and Family Planning Commission), and Director of the National Engineering Research Center for Ophthalmic Equipments. He served as primary investigator (PI) of 12 major projects, including National High-tech R&D Program (863 Program), Key Program of National Natural Science Foundation of China (NSFC), NSFC Projects of International Cooperation and Exchange, Major Project of the Ministry of Science and Technology of China. Besides that, he has led 2 national major blindness prevention projects. Prof. Wang has by now served as supervisor for 11 postdoctoral students and 53 doctoral students.He has published 429 peer-review papers as the first author or corresponding author, including 167 SCI articles, with 5388 citations in total and 4765 citations by others. Among his publications, 25 papers are published on articles (first author or corresponding author) the top two international ophthalmology journals; 4 papers are published on Nature Genetics and 1 paper on Nature Communication. In terms of the number of articles published in the glaucoma field, he ranks the first in China and top 10 worldwide. He is the chief-editor of 29 textbooks and monographs on ophthalmology and 12 standard specifications, and has been authorized 20 patents. As PI, he was awarded 2 National Science and Technology Progress Second Class Awards and 4 Provincial Science and Technology Progress First Class Awards. He was listed as Elsevier's: "Most Cited Chinese Researchers" in 2014, 2015, 2016, 2017, 2018 and The Ophthalmologist's "Top 100 most influential people in the world of ophthalmology" in 2014 and 2016). For his outstanding work and scientific and educational contribution in ophthalmology, Prof. Wang was awarded many honors and awards, such as Asia-Pacific Award by Asia Pacific Glaucoma Society in 2018, National Award for Excellence in Innovation in 2017, The National Model Worker in 2015, Zhou Guangzhao Foundation Award for Science and Technology in 2014, Golden Apple Award and Golden Key Award by Chinese-American Ophthalmological Society in 2013 and 2008, Arthur Lim Award by Asia Pacific Academy of Ophthalmology in 2011, to name but a few. During his term as the President of Chinese Ophthalmological Society, he greatly promoted the international cooperation and exchange activities and increased the international influence of Chinese ophthalmic community, and thus was awarded Outstanding Achievement Award by Chinese Ophthalmological Society and 5 international awards. He led and participated in several major blindness prevention projects, including the "Brightness Action", and was awarded the National Award for Outstanding Contribution to Blindness Prevention.

---
Suiren Wan, PhD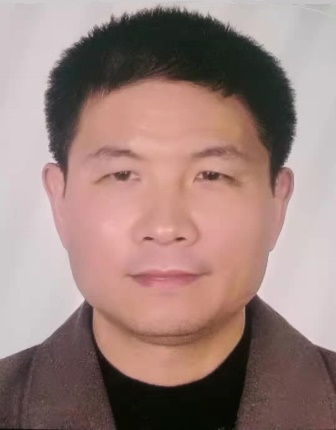 Suiren Wan, PhD, professor of school of biological science and medical engineering, southeast university, vice president of Chinese Society of Biomedical Engineering (CSBME) and chairman of medical artificial intelligence branch of CSBME, director of engineering education accreditation committee for biomedical engineering majors, former chairmen of the Steering Committee of Biomedical Engineering Education, Ministry of Education, People's Republic of China, chairman of textbook compilation committee of the 13th five-year plan for biomedical engineering majors of the people's health publishing house, chairman of textbook compilation committee of the 13th five-year plan for biomedical engineering, education commission - electronic industry press, member of the editorial board of Chinese journal of biomedical engineering. 2000-2004 visiting scientist at the Massachusetts institute of technology (MIT). Research field: medical electronics; Medical imaging; Biomedical instruments; Application of wavelet in biomedical engineering; Application of magnetic resonance spectroscopy in diagnosis. Major courses: wave theory and medical imaging systems. Postgraduate courses: wavelet methods of signal analysis and processing, imaging theory and technology. Participated in the compilation of the textbook principles of medical imaging (science press, January 2012). To undertake curriculum reform and curriculum construction. 6 provincial and ministerial science and technology progress awards since 1990; 12 Outstanding teaching awards. Published dozens of SCI papers.
---
Yu Wang, MD, MS
Dr Yu Wang is Senior Scientist in Regeneron Pharmaceuticals Inc, USA. She was the Ophthalmologist and Associate Professor in Zhongshan Ophthalmic Center, Sun Yat-sen University of Medical Sciences, Guangzhou, China, 1985-1992. She was Postdoctor in University of Alabama at Birmingham (UAB), U.S.A. 1992-1996 and Research Fellow in UAB and University of California, San Diego (UCSD) 1996-2000. Since 2000 to Present, Dr Wang is Scientist and Senior Scientist in Pfizer Pharmaceuticals Inc, St. Louis, MO; Alcon Pharmaceuticals Inc, Fort Worth TX; Regeneron Pharmaceuticals Inc, Tarrytown, NY, USA. She got the award as Fellowship by the Helen Keller Eye Research Foundation, USA 1992 and 1993. She has 23 Publications in ophthalmology sciences, 38 ARVO and meeting submissions.
---
Lejin Wang, PhD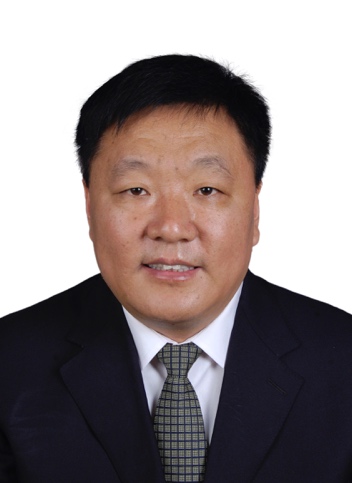 Lejin Wang is the professor and doctoral supervisor of Peking UniversityHealth Science Center, Chief physician and deputy director of Department of Ophthalmology, Peking University People's Hospital. Also, he is the vice chairman of Bejing Academyof Ophthalmology and Strabismus and Pediatric Ophthalmology Professional Committee in Chinese Medical Doctor Association. He is one of evaluation experts of National Natural Science Fund. He specializes in strabismus, nystagmus, ametropia, amblyopia and hereditary ocular diseases. Being clinician for many years, he is rich in clinical;experience. He had published several articles in Science, Nature Genetics, Circulation, Am J of Med Genetics, Am J of Human Genetics, Mol vision, et al (H-index=27). He had managed 7 projects of National Natural Science Fund. For his innovative contributions to promote the progress of science and technology and social development, Prof. Wang got the third prize in Beijing Science and Technology Award in 2016.He contributed a lot to providing training and mentorship to young ophthalmologists. He has trained more than 800 ophthalmologists. In recognition of his significant contributions to prevention of blindness in the asia-pacific region, he won the Outstanding Service in Prevention of Blindness Award in 2016 APAO.
---
Tianzhun Wu, PhD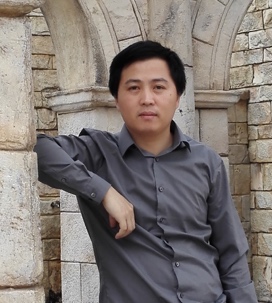 Tianzhun Wu is the professor with Shenzhen Institutes of Advanced Technology, Chinese Academy of Sciences. He has research experiences of more than 15 years on multi-disciplinary micro/nano materials, fabrication and devices. He is now the executive director of the Guangdong Team and Shenzhen Peacock Team on the next-generation artificial retina.
---
Lezheng Wu, MD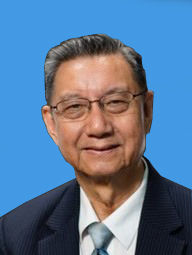 Prof. Wu was the Deputy Director of Zhongshan Ophthalmic Center, Sun Yat-Sen University of Medical Science (SUMS), Director of the Eye Research Institute, and Chairman of Department of Ophthalmology, SUMS; He also was the Director of the National Ophthalmology Laboratory of Ministry of Public Health, China. He was a Research Scientist and Fellow at Stanford University Medical Center, Johns Hopkins University Wilmer Ophthalmological Institute and the National Eye Institute of the National Institutes for Health, USA. Active in professional organizations, Prof. Wu is the President of the Afro-Asian Council of Ophthalmology (AACO). He was the Secretary of the International Society for Clinical Electrophysiology of Vision (ISCEV), and a Committeeman of the Ophthalmological Society of the China Medical Association (COS) and a Consulting Ophthalmologist for Helen Keller International. He also was the Deputy Editor-in-Chief of "Chinese Journal of Ophthalmology" and Editor-in- Chief of Journal "Eye Science", honorary Editor-in-Chief of International Journal of Ophthalmology, China. Prof Wu has published over 280 articles and 13 books mainly related to visual physiology and macular diseases, including "Clinical Visual Electro-Physiology", "Clinical Maculopathy", "Advances in Ophthalmology" and so on. He also received the awards and honors from the organizations in China, USA and Japan. He was honor guest in Japan Ophthalmological Congress, 1987 and 1996, and Guest Professor in Ludwig Maximilians University Eye Hospital, Munich, Germany, 1986 and 1991.
---
Yuan Jin, PhD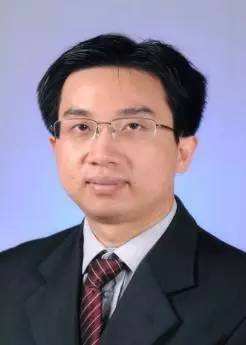 Yuan Jin, Professor of Zhongshan Ophthalmic Center, Sun Yat-sen University, Doctoral Supervisor, Assistant to the Dean of Zhongshan Ophthalmic Center, Director of the Ophthalmic Engineering Research Center of Zhongshan Ophthalmic Center, Deputy Director of Guangdong Provincial Engineering and Technology R&D center for Ophthalmic Diagnosis and Treatment, Secretary-General of Guangdong Provincial Grassroots Ophthalmology Construction Working Group; The Chief Scientist of the National Key Research and Development Program, PI of State Key Laboratory of Ophthalmology, "Young Scientist" of the Ministry of Science and Technology, Outstanding Young Medical Talent of Guangdong Province. Deputy Chairman of the Youth Committee of the Chinese Ophthalmological Society and Member of the Corneal Diseases Association of Chinese Ophthalmological Society. Deputy Chairman of the Intelligent Medicine Special Committee of China Medical Education Association and the director of the National Artificial Intelligent Ophthalmology Group; Member of the Corneal Diseases Group of the Chinese Ophthalmologist Association. Founding member of Asian Pacific Ocular Imaging Society (APOIS) and the Asian Dry Eye Association (ADES). He is currently undertaking 1 National Key Research and Development Plan, 4 National Natural Science Foundation grants, 8 provincial and ministerial funds. He is the first author or corresponding author of 32 SCI articles including ACS Nano (IF13), Acta Ophthalmol, Cornea et al.
---

Yanwu Xu, PhD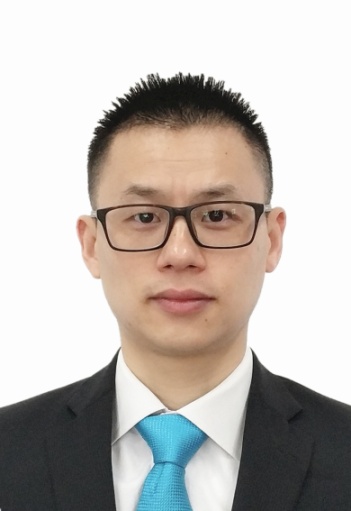 Dr Yanwu Xu is the Chief Architect/Scientist of AI Innovation Business Department, Baidu Inc. He is also an Adjunct Professor at Ningbo Institute of Materials Technology & Engineering, Chinese Academy of Sciences (CAS), China. He received the B.Eng. and PhD degrees from the University of Science and Technology of China, in 2004 and 2009, respectively. He worked as a postdoctoral Research Fellow at Nanyang Technological University from 2009 to 2011, a Research Scientist at Institute for Infocomm Research, Agency for Science, Technology and Research (A*STAR), Singapore, from 2011 to 2017, and the head of Biomedical Research Department at Central Research Institute, Guangzhou Shiyuan Electronic Technology Company Limited, China, from 2017 to 2018. Dr Xu has more than 100 publications in international conferences and journals. According to Google Scholar statistics, his papers have been cited more than 1400 times, and his H-index is 20. His current research interests include ocular imaging, medical image analysis, computer vision and machine learning.
He is an IEEE Senior Member since 2015, Executive Member of IEEE Engineering in Medicine and Biology Society (EMBS), Singapore Chapter, since 2014, and Executive Member of IEEE Intelligent Transportation Systems Society (ITSS), Singapore Chapter, since 2015. He is an Associate Editor of BMC Medical Imaging since 2015. Moreover, he served as an area chair of International Conference on Medical Image Computing and Computer Assisted Intervention (MICCAI) from 2017 to 2019, a local arrangement co-chair of Asian Conference on Computer Aided Surgery (ACCAS) in 2015, a co-chair of MICCAI Workshop on Ophthalmic Medical Image Analysis (OMIA) since 2014, and the founder of iChallenge competition platform for ophthalmic image analysis.
He received the President Award of Chinese Academy of Sciences (China) in 2009, the IES Prestigious Engineering Achievement Awards (Singapore) in 2013 and 2015, the MICCAI Best Reviewer Award in 2015, the Distinguished Professor Award, the Ministry of Public Security and State Administration of Foreign Experts Affairs (China) in 2016, and the Thousand Talents Program of Zhejiang Province (China) in 2017.
---

Zhen Xu, PhD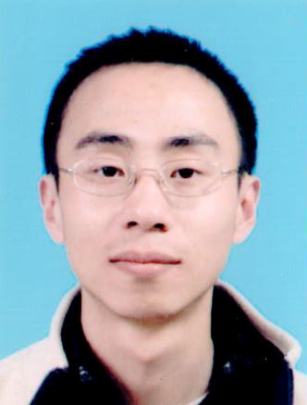 Dr. Zhen Xu received his bachelor degree from Nanjing University and finished his PH. D training at Institute of Biophysics, Chinese Academy of Sciences, during which he studied the physiology and development of direction selectivity circuity in the retina, under the supervision of Prof. Shigang He. He pursued study of gene and cell-based therapy for retinal degeneration at Zhongshan Ophthalmic Center, Sun Yat-sen, in collaboration with Prof. Yizhi Liu. In 2016, he joined Dr. Bo Peng's lab at Shenzhen Institutes of Advanced Technologies, Chinese Academy of Sciences, and published excellent works in journals such as Nature Neuroscience. Now he mainly focuses on dissecting the characteristics of different types of cells under physiological and pathological conditions in the central nervous system, and devising novel therapeutic methods for neurodegeneration diseases.
---
Lan YUE, PhD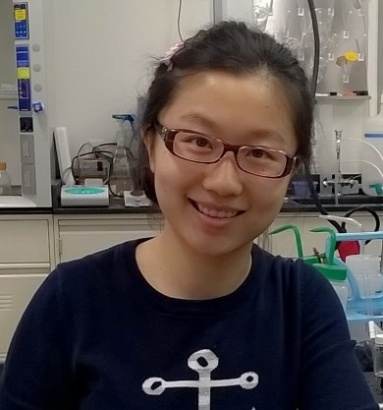 Dr. Yue is on faculty in the Roski Eye Institute and the Ginsburg Institute for Biomedical Therapeutics of University of Southern California. The research of Dr. Yue focuses on developing novel approaches to restore sight to the blind. Dr. Yue has worked closely with patients who received the retinal prosthesis implantation to evaluate the safety and efficacy of chronic electrical stimulation of retina. Dr. Yue is committed to optimizing stimulation strategies to improve the visual experience of the blind, meanwhile developing minimally invasive alternative technologies for the next generation retinal prosthesis. Dr. Yue is also pursuing translational research in bioelectronics and biophotonics for the treatment of a variety of debilitating neurological diseases such as traumatic brain injury. At USC, Dr. Yue is directing and co-direct multiple research projects internally and externally funded. Prior to joining USC, Dr. Yue obtained a PhD in Biomedical Engineering from University of Illinois at Chicago and a bachelor's degree in Electronic Engineering from University of Science and Technology of China.
---
Xiulan Zhang,
MD PhD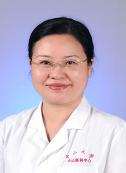 Prof. Xiulan Zhang, MD PhD, glaucoma specialist, is currently the director of the Clinical Research Center at Zhongshan Ophthalmic Center (ZOC). She is the outstanding PI of State Key Laboratory of Ophthalmology in China, and was listed as one of the TOP 100 influential people in ophthalmology in 2014. She was awarded the Achievement Award of APAO in 2017. She is the fellow of the AAPPO and the board member of the Asia-Pacific Glaucoma Society (APGS), Asia Angle-Closure Glaucoma Club (AACGC) and the secretary of Chinese Glaucoma Society (CGS). She also serves as the Convener of the Glaucoma Scientific Program of APAO Congress 2018-2019.Prof. Zhang has been engaged in clinical practice, teaching and research of ophthalmology for 30 years. Prof. Xiulan Zhang's team is committed to the cutting-edge researches on glaucoma, involving glaucoma related to artificial intelligence, brain cognition, and how gut microbiota and immunity in the pathogenesis of glaucoma. She has received 26 research grants and published 204 articles including 112 SCI articles including Lancet, Ophthalmology, BJO, IOVS, etc. Prof. Zhang has authored and published two books: Illustrated Surgical Techniques and Pearls of Glaucoma (2016), Illustrated Clinical Diagnosis and Treatment of Glaucoma (2014). Both books were the best sellers of the year and received "Excellent Publication" award of the People's Medical Publishing House of China. She organized the translation and publication of 10 books of WGA Consensus Series. She has received numbers of prestigious scientific awards. She has given invited lectures for 409 times in domestic and international countries.
---
Yi Zhang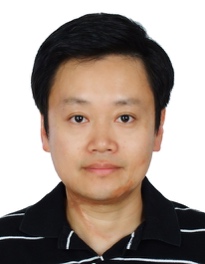 Yi Zhang received graduate degree in Electrical and Mechanical Engineering from Xiamen University in China (M.S. 2004, Ph.D. 2009). He then completed a two-year postdoctoral fellowship training in Biomedical Engineering at University of Glasgow in United Kingdom. Since 2012 to 2017, Dr. Zhang was a postdoctoral research associate at the USC Eye Institute-University of Southern California. He is currently a guest scientist at Shenzhen Institutes of Advanced Technology (SIAT), Chinese Academy of Sciences (CAS) and Chief Technology Officer for CAS-Envision, a spin-off company from SIAT working on the development of retinal prosthesis. Dr. Zhang is a member of IEEE EMBS and the Association for Research in Vision and Ophthalmology. He specializes in implantable ophthalmic medical devices, BioMEMS (micro-electro-mechanical systems) and lab-on-a-chips and has published over 30 peer reviewed journal articles.
---

Jiayi Zhang, PhD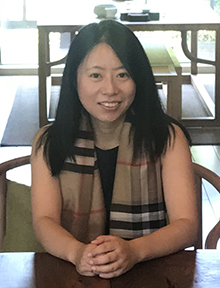 Dr. Jiayi Zhang received her B. Sc. Degree in physics from Hong Kong Baptist University in 2003 and Ph.D. degree from Brown University in 2009. From 2009 to 2011, she was a Brown-Coxe postdoctoral research associate in the Department of Neurobiology in Yale University. She joined Institutes of Brain Science at Fudan University in 2012.
Her recent work focused on the function of visual circuits and restoration and of vision using nano materials. Work from her lab was published in Advanced Materials, Nature Communications, Cerebral Cortex, eBiomedicine and high lighted by NatureAsia. Her research is supported by 1000-plan young scholar and Excellent-Young-Investigator grant from NSFC.
She serves as the Vice chairman of the Young Scholar Panel, Chinese Association for Physiological Sciences (CAPS) as well as the Vice chairman of the Sensory and Motor Panel, Chinese Neuroscience Society (CNS).
---
Yu Zhao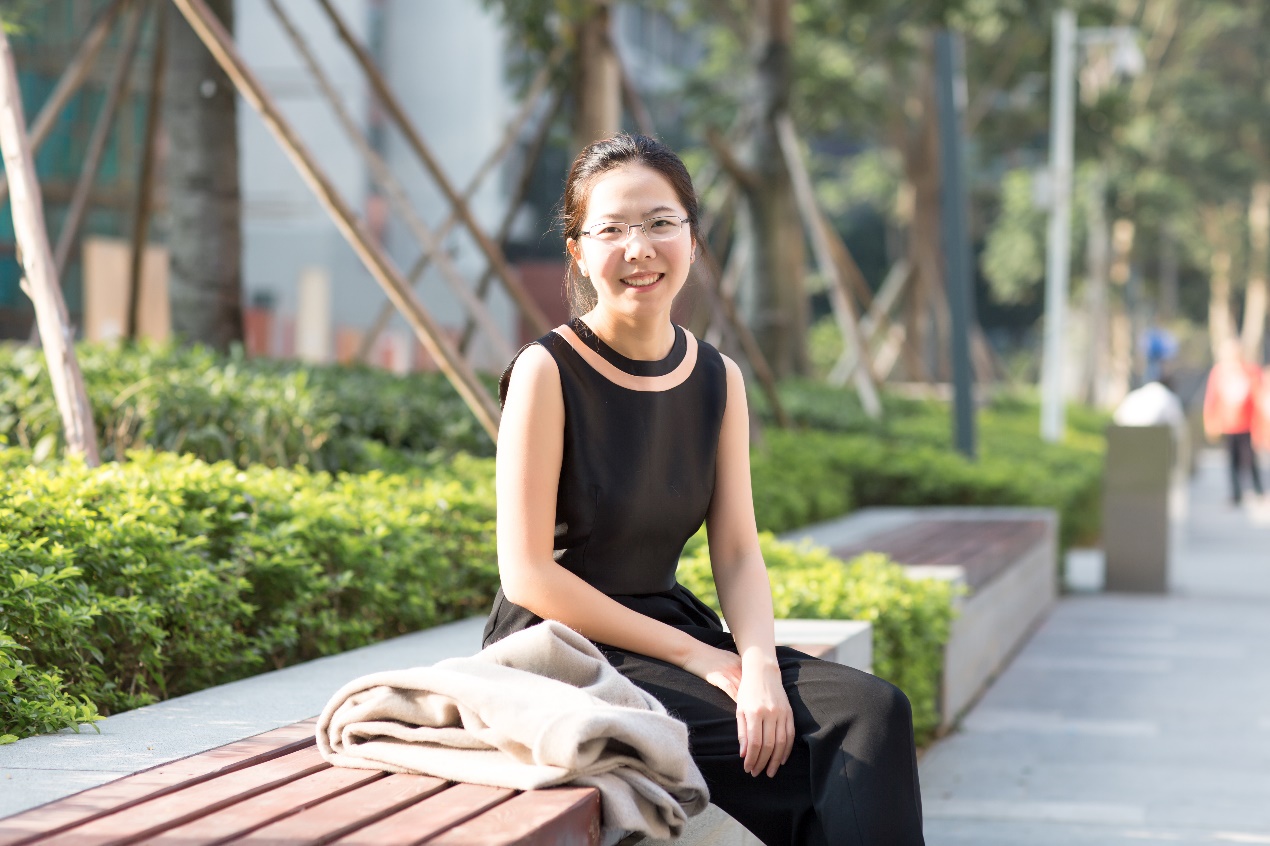 Yu Zhao,graduated from Peking University with a bachelor in microelectronics in 2008 and obtained her PhD degree in electrical engineering from California Institute of Technology in 2014. Currently, she is the Chairman and CEO of a medical device company named SiBionics in Shenzhen. The company has been developing a comprehensive solution to scaling up screening service of Diabetic Retinopathy and other retinal diseases, tailor-made for China's specific condition. It consists of AI assisted grading, developed primarily by using convolutional neural network, and cost-effective fundus camera.